You can reduce your risk of iron deficiency by choosing iron-rich foods.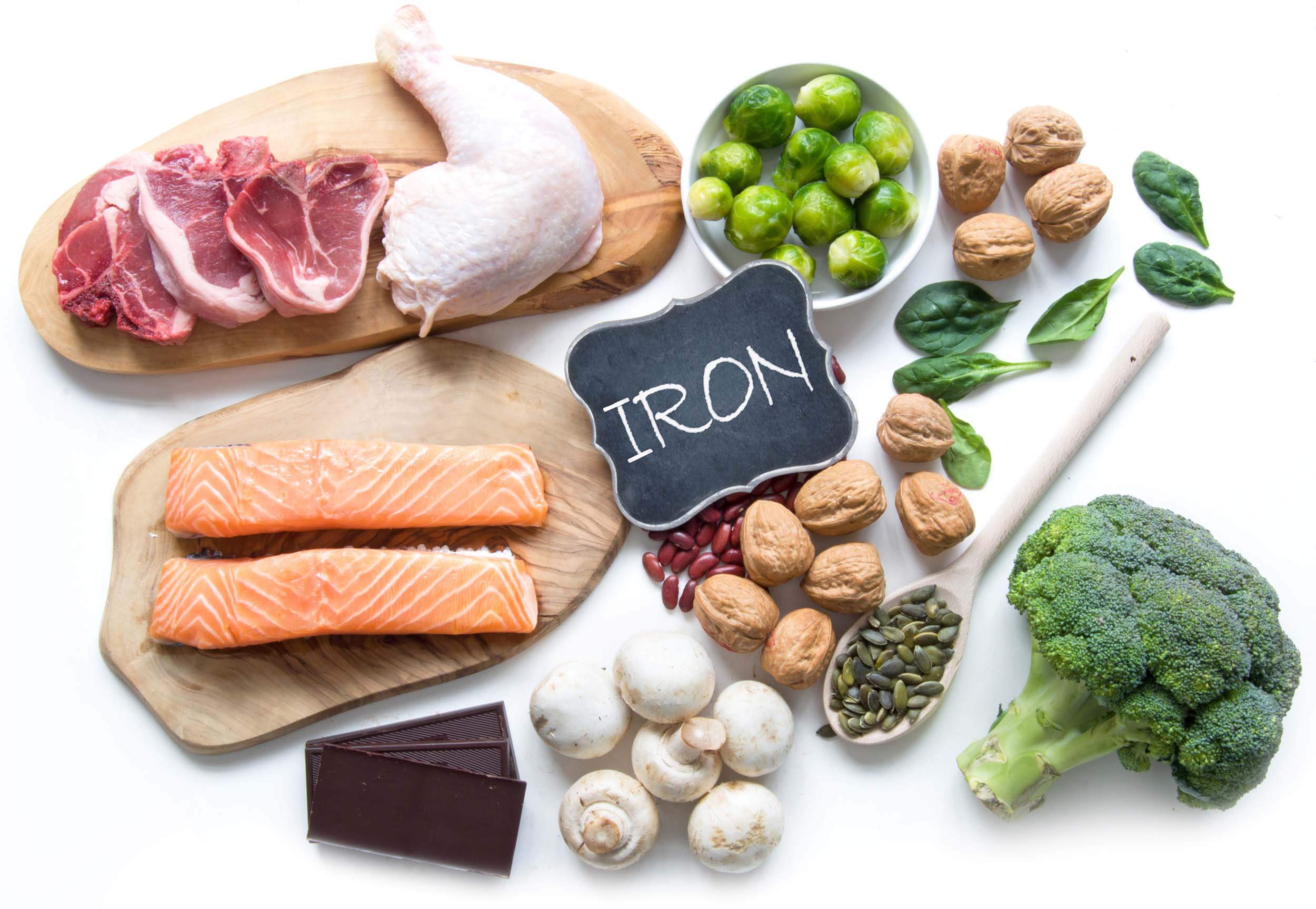 Foods rich in iron include
Red meat, pork and poultry
Seafood
Beans
Dark green leafy vegetables, such as spinach
Dried fruit, such as raisins and apricots
Iron-fortified cereals, breads and pastas
Peas
Your body absorbs more iron from meat than it does from other sources.
If you choose to not eat meat, you may need to increase your intake of iron-rich, plant-based foods to absorb the same amount of iron as does someone who eats meat.
Choose foods containing vitamin C to enhance iron absorption, You can enhance your body's absorption of iron by drinking citrus juice or eating other foods rich in vitamin C at the same time that you eat high-iron foods. Vitamin C in citrus juices, like orange juice, helps your body to better absorb dietary iron. Vitamin C is also found in:
Broccoli
Grapefruit
Kiwi
Leafy greens
Melons
Oranges
Peppers
Strawberries
Tangerines
Tomatoes